CKAD Practice Challenge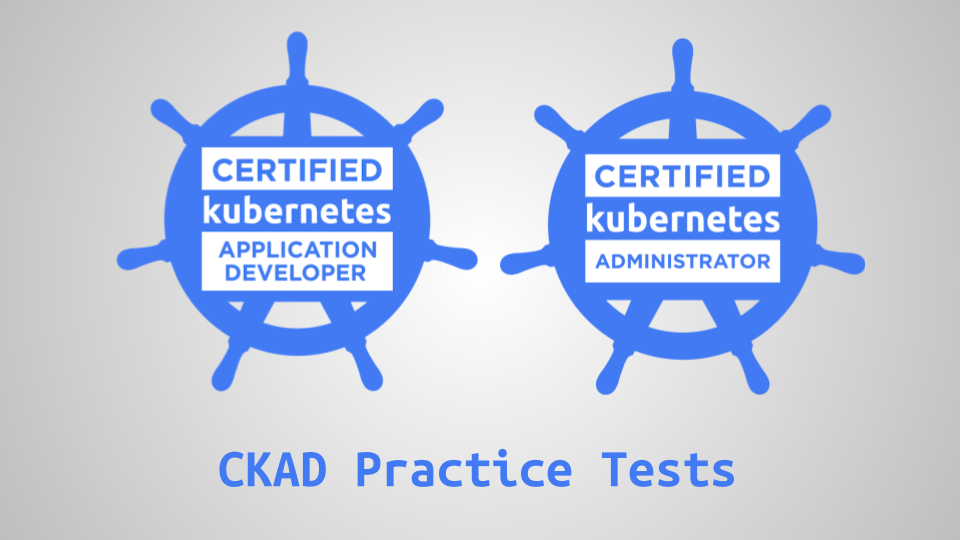 Practice Questions for CNCF Certified Kubernetes Application Developer Exam.
---
UPDATE: 28/11/2020: Tests to validate your answers have been fixed. Validations runs at the end of each scenario. You can run check command to validate anytime.
---
Access the tests here:
The practice environment is available on Katacoda as well. Access on Katacoda
Instructions
Please use a desktop or laptop. These do not work in mobile devices.
This practice environment runs on Kubernetes 1.19, current version of exam.
This is NOT a replica of actual exam and should be used for practice only.
The questions are NOT same as actual exam.
Successful completion of tasks can verified at the last step. You can also run check command anytime to verify your work.
You can view solutions by clicking Show solution button, however you are encouraged to use Kubernetes documentation to find answers instead.
Practice environment will be expired within 1 hour. Refresh to get new environment.